Early Life
At just two years old, Bob Rhoden lost both his parents to a car accident. He grew up with his widowed grandmother in a three-room house along a north Florida railroad track. In addition to playing house, swimming in Ocean Pond, and playing games like hide and seek with other kids, Bob was playing church, preaching to toys and other children he could convince to be the congregation. Bob says that his grandmother taught him four kinds of respect: respect myself, respect authority, respect time, and respect property.
By the time he reached age twelve, Bob moved to nearby Jacksonville, where he lived with other relatives until finishing high school. At age 16, Bob committed himself to Christ and began his journey into pastoral ministry.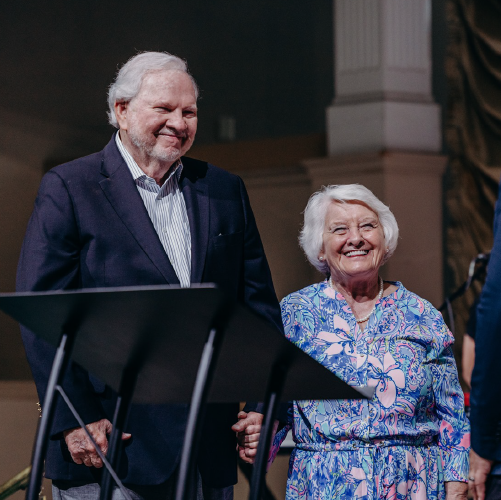 Education
When he was a freshman in college, he delivered his first sermon in a jail to a captive audience wanting to hear the message of God, and from that point on, he knew this was his calling. 
Family
Shortly after earning two Bachelor's degrees from Toccoa Falls Bible College and Elizabethtown College, Bob met his wife, Joan. After many years of marriage, they have three grown children and eight grandchildren. 
Career
Following his completion of an MA (New Testament Studies) at Wheaton Graduate School, the young couple returned east to Richmond, Virginia and planted the West End Assembly of God. During this time Bob earned his D.Min degree from Union Presbyterian Seminary. After twenty-two years, Bob's peers elected him Superintendent of the Assemblies' Potomac District, guiding more than 300 churches for a fifteen-year period. 
Today, he is a respected mentor to younger pastors, teaching them to trust their team, listen and learn from the stories of others, and to remember that nothing is too hard for God. Growing up with no mentor nearby, Bob strives to be that source of hope, guidance, and encouragement for churches and pastors who need assistance. He's here to show them that if he could make it, then anyone can.  
When you hear Bob speak and watch him lead, you will see how he gives hope, confidence, and security to congregations and their leaders. He is a trusted shepherd, creative leader, and competent visionary.